Hello, my name is Alyse Roppel. I am currently giving western riding lessons to children ages 5 to 19. I teach students everything they need to know about owning a horse. Every lesson contains some riding. In addition we focus on safety, brushing, picking their feet, clipping, feeding, washing, and cleaning their stalls. Having horses is alot of fun, but it is also alot of work. I welcome all students and hope to expose them to the many great adventures involved with horses.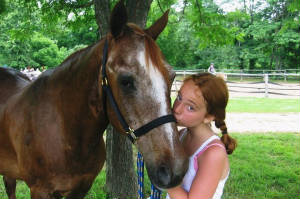 Please contact Alyse by e-mail [found on Contact Page] or call at 314-313-6425 to learn more about the wonderful opportunities offered.
Anna & Windy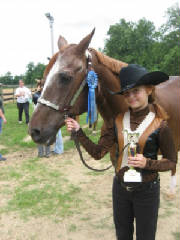 Anna did a great job with Windy this year in Showmanship and Walk Trot. Keep up the good girls!
Windy & Kelly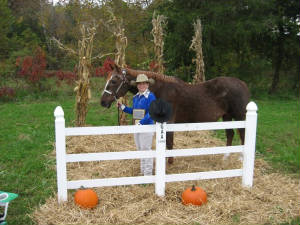 I can't imagine how I would have done it without them! Thanks from all of us for everything you do!
Hana & Lexie
Lexie will continue to compete this year in Western Pleasure. So far she has been very competitive!
Savana & Buster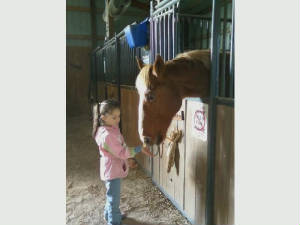 GOOD LUCK TO ALL THE HORSE SHOWERS THIS SEASON!
In addition to horse showing, I also like to involve my students in outdoor, non-competitive events such as trail riding. Trail riding can be relaxing and educational for students. Showing is fun, but trail riding is what it's all about. I believe that both are wonderful learning experiences which is why I make accessible both opportunites for my students.
Fun Times in the Woods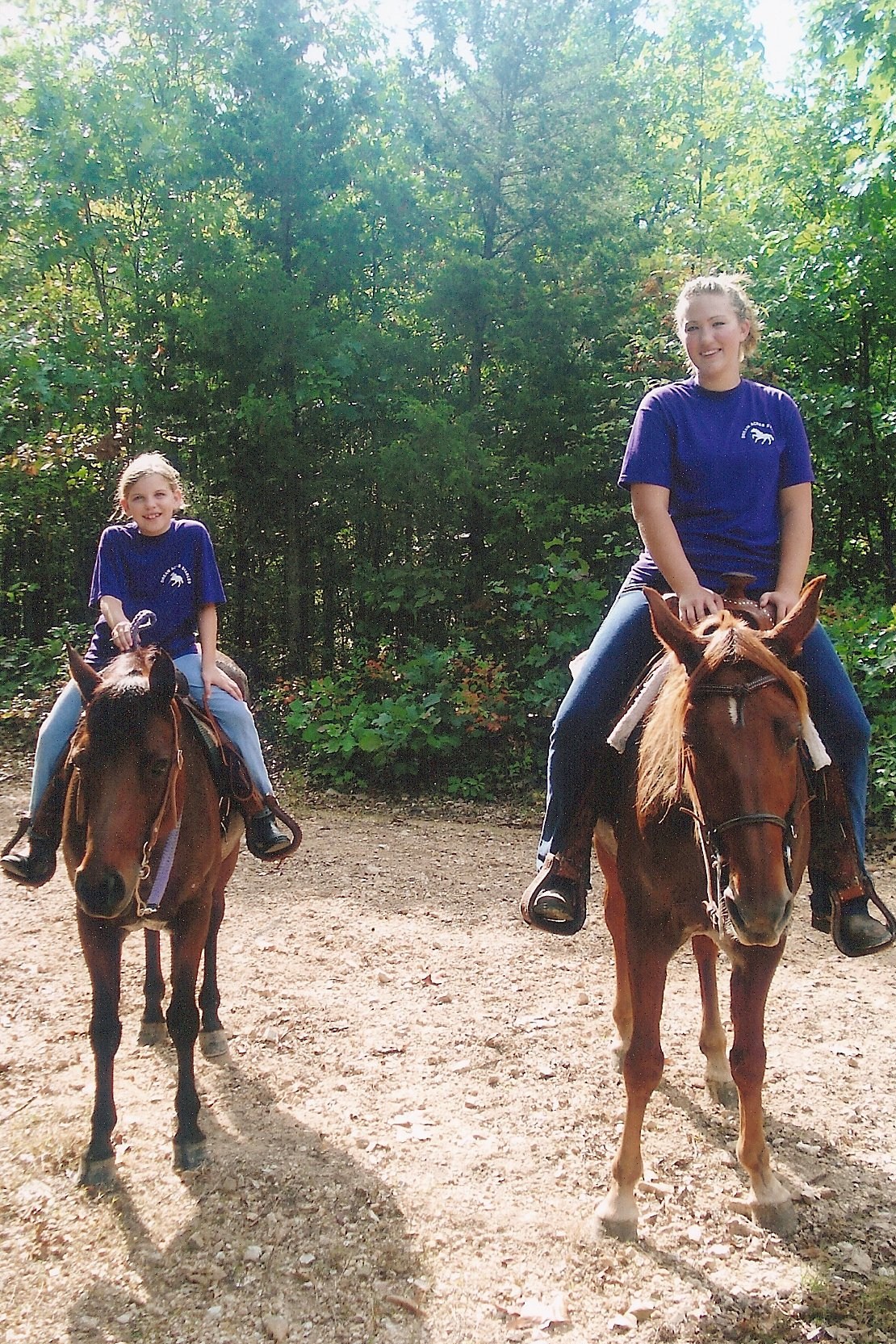 Lexie & Alyse enjoying some fresh air and sunshine at the Fall trail ride.