Show Girls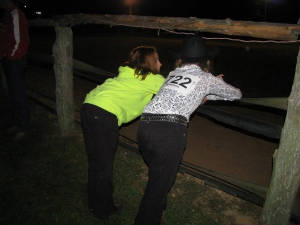 Anna and Lexie checking out the competition from the outside. Horse show girls--friends forever.
Tana and Lilly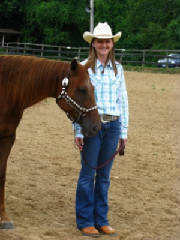 Tana showing Kervan's Lil Bug, Alyse's new Quarter Horse Mare. They made a great pair showing all night in speed events and western classes.
Happy Trails
Picture taken at Brushy Creek fall trail ride. Pictured are from left back Jimmy, Beth, front Alyse, and Lexie. The fall ride was a success and an exciting adventure!
Trottin Around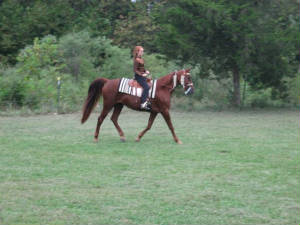 Anna warming up on Lady Di at the GGAA show. They did a great job in the gaited classes!